From leading the Design overhaul of Expedia Group's Hotwire Brand to hands-on design for next-gen Banking experiences for Bank of America, I've had the opportunity to serve a broad audience, across a multitude of platforms, in individual contributor, management, and leadership capacities.
---
Expedia Group
2013-2020
As Head of Design for Expedia Group's discount travel brand Hotwire.com, I spearheaded the modernization of team and role design, design operations and design systems, and cross-functional processes enabling higher quality and faster Product Design discovery and delivery. I initiated and directed design refresh efforts covering Hotwire's Product and online Brand experience across channels, platforms, and product verticals, both consumer and supply sides of the marketplace.
Below is the excellent work from a team of talented UX pros, under my leadership. A huge thank you to the folks who worked incredibly hard to create this work.
Hotwire Home Page
2018 – Our goal was to modernize and improve home page design for a more significant visual impact, easier searching.
Search (Expanded)
---
Hotel Result Cards
2019 – Our goal was to create a dynamic, exciting, attractive Hot Rate Hotel result card that gives you a glimpse of the hotel, drawing you deeper into the funnel. Surrounding UI (filters, search) are older designs.
Animated Prototype
---
---
Product Details Page
2019 – Our goal was to modernize the user interface, improve information architecture, implement the UI as global coded components, and create an overall baseline to optimize through test and learn.
Desktop View
Mobile View
---
Supply Partner Tools
Dashboard
2019 – Our goal was to help Hoteliers on our supply-side understand their competitiveness within the Hotwire marketplace, incentivize them to provide lower rates and higher levels of opacity reduction to consumers, and to encourage greater engagement, and competition.
---
Email System & User Journey Mapping
Quickie Getaway Sale
2019 – Our goal was to create a luxury feel befitting a sale for only 5 & 4-star hotels, and quickly sell out our limited 5 & 4-star hotel sale. (spoiler alert: these kinds of campaigns pretty much sell themselves, but we received good feedback on the design!)
Email Creative
Home Page Hero Creative
Social Media Video
---
New Years Eve Sale
Email Creative
2019
---
4th of July App Sale
Email Creative
2019
---
Illustration Overhaul
2016 – Our goal was to create a simple, bold, iconic illustrative style wholly owning Hotwire's Brand Red. We also produced these styles to use the same design language within iconography and background patterns across marketing and product.
---
Hot Rate Branding Overhaul
2016
---
Internal Communications Design
Graphic designed for "Hell Yeahs", or team kudos given during all hands meetings
Poster Design (Hackathon)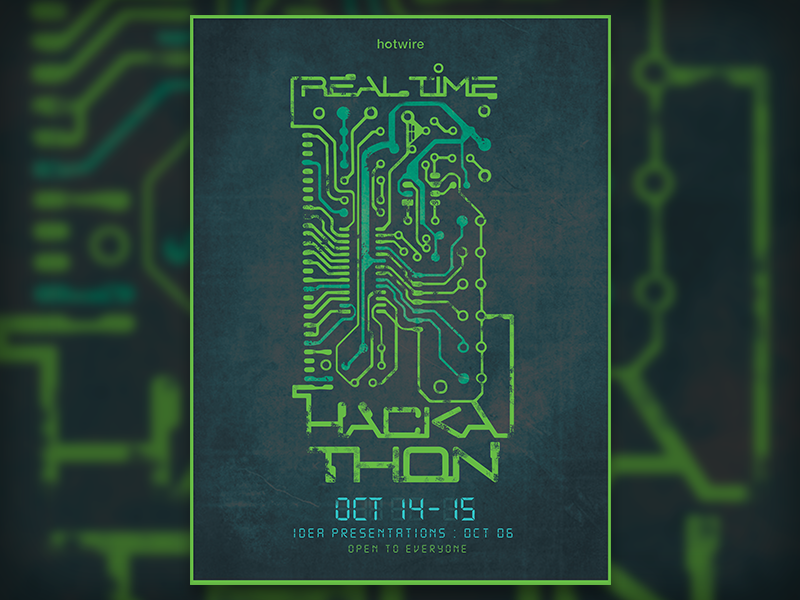 Poster Design (Hackathon)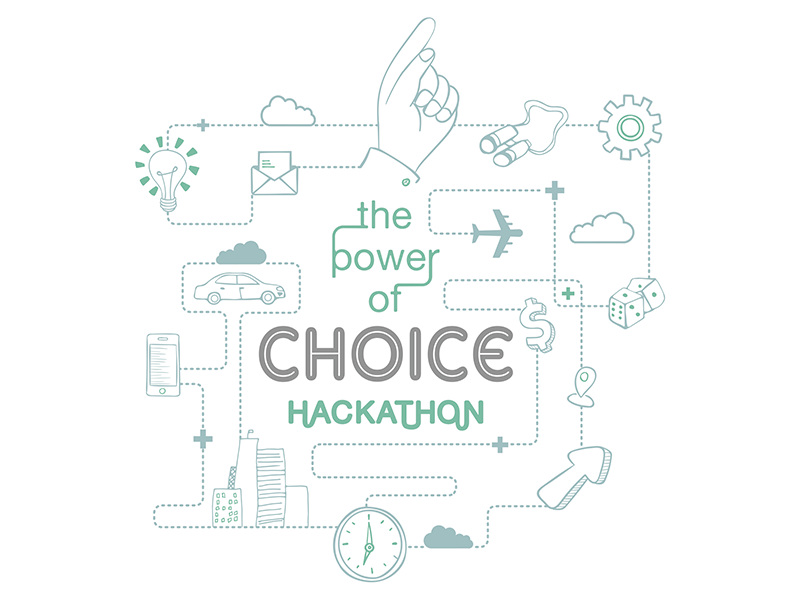 Poster Design (Company Picnic)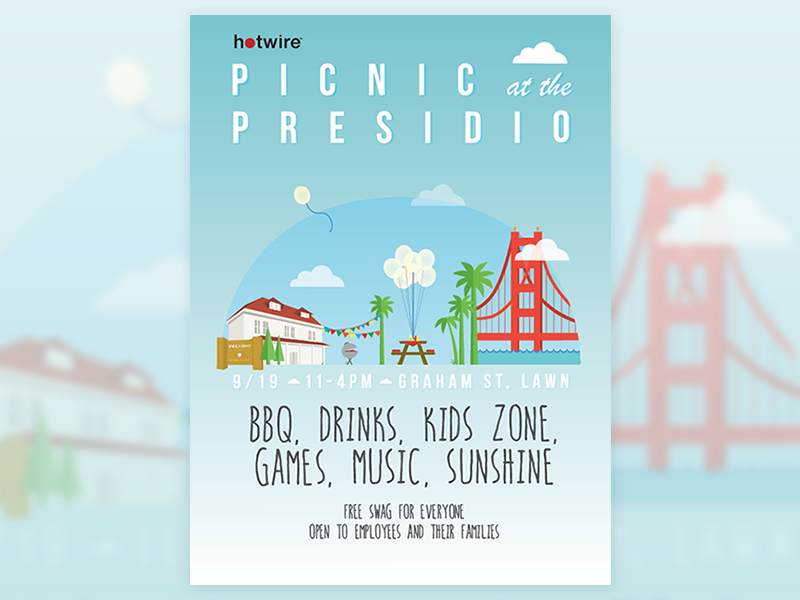 ---
UI Color Accessibility System
2020 – Our goal was to create a UI color system that meets AA accessibility compliance in a systematic, scalable way, which was then the baseline color system for our new Web and Mobile platforms.
---
Bank of America
Emerging from the Great Recession in 2009, Bank of America moved to modernize the consumer banking experience by expanding next-gen features into Online Banking (33MM+ users), video-enabled ATMs, and developing the first wave of Mobile Banking Apps, including the now-ubiquitous Mobile Check Deposit feature.
I served as the lead user experience designer, interface designer, and project manager for the following omnichannel next-gen initiatives, most of which ultimately served tens of millions of consumers, used hundreds of millions of times.
Video Teller Machine (First Gen)
2012 – Our goal was to enable banking consumers to conduct transactions usually only featured in a branch with a real human, via an agent via a new ATM design.
---
BankAmeriDeals Mobile
2013 – Our goal was to enable Bank of America mobile app users to identify BankAmeriDeals nearest to them based on their current physical location.
---
Mobile Check Deposit
2012 – Our goal was to enable Mobile Banking customers to deposit checks via their phone, versus the prior method of ATM or Branch deposit. This was Bank of America's first version of the now ubiquitous feature.
---